Are science and faith mutually exclusive, or can they harmoniously coexist? This is the question we focus on in our latest podcast episode. Dan and Catherine reflect on Purposeful Lab Season 1 and share what's to come in Season 2. Throughout both seasons, the relationship between faith and science is an undercurrent to many of the topics covered. In this episode, we explore this concept specifically in conversations with Dr. Stephen Barr, Dr. Chris Baglow, and Sophia Carozza.
What is the Society of Catholic Scientists?
Our co-host Dan Kuebler is on the board of the Society of Catholic Scientists, which Dr. Stephen Barr founded. In this episode, Dan asks Dr. Barr why he started this community. The Society aims to shatter the self-imposed isolation of religious scientists. Dr. Barr discusses that he personally experienced this isolation in his career and felt that the Society could provide camaraderie for Catholic scientists while also emboldening the vital importance of their contribution to the broader scientific community.
Meet Dr. Chris Baglow
We also meet with Dr. Chris Baglow, a theologian and advisor for the Society of Catholic Scientists. Chris shares his inspiring journey into the realms of faith and science. We take a look at his contributions to a Catholic high school's curriculum, which were inspired by St John Paul II's wisdom on the science-faith relationship and how it has helped students understand the harmony between scientific discoveries and their religious beliefs.
Meet Sophia Carozza
In addition, we have the opportunity to dive into the complexities of brain development with Sophia Carozza, a cognitive neuroscientist. Sophia's research focuses on the role of relational bonds in shaping our brains. The interactional landscape, she suggests, shapes which connections are kept in the brain and which ones are eliminated. This highlights the profound connection between our biology and the way we are wired for relationships.
Office Hours With Dan
Finally, in Season 2, we will end each episode with "Office Hours With Dan," where we will answer our listeners' questions about faith, science, ethics, and philosophy. In this episode, Dan answers questions about the ethical implications of implementing Artificial Intelligence in vitro fertilization.
Additionally, Dan talks about the mysteries of the Shroud of Turin. Held by many to be the burial cloth of Jesus, the Shroud continues to captivate scientists and religious scholars alike.
Take a Listen
In conclusion, the interplay between science and faith is a complex and essential exploration. As we navigate both worlds, we are reminded of the profound beauty in each realm and the enriching perspective they provide when seen in harmony. This episode is sure to leave you with a new perspective on the universe, science, and spirituality.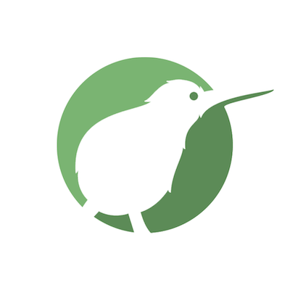 Purposeful Universe
The Purposeful Universe seeks to explore and present, through award winning videos, the abundant order in nature that funnels biological systems toward increasing levels of complexity and sophistication—suggesting that human life is the purposeful outcome of a complex, ordered system.