Free sample chapter and lesson plan download
The Catholic Faith and Science Download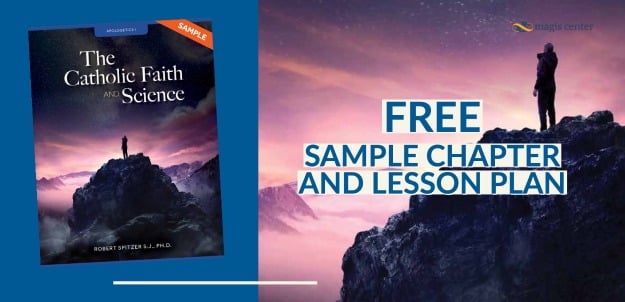 Enjoy a sample chapter and lesson plan from the Apologetics I: The Catholic Faith and Science textbook! The book explores the topics of suffering, the historicity of Jesus' miracles and Resurrection, evidence of the existence of God and the soul, and the importance of the Catholic faith. Learn about the topics and utilize the lesson plan to take your students on a journey through science, faith, and reason.
Please Consider Contributing To More Free Content
Your small monetary gift can help provide more free resources to reach those seeking to learn more and grow in their faith.