Free 4 Levels of Happiness Fact Sheet
Discover Fr. Spitzer's Four Levels of Happiness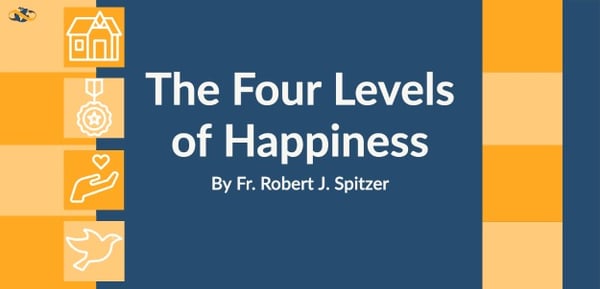 The four levels of happiness are based on works of the world's most famous historical and contemporary philosophers, classical thinkers, and psychologists. This fact sheet will break down each level by showing the source of pleasure, the accompanying satisfaction, and the resulting problems of each level.
Download the fact sheet to become a 4 Levels of Happiness expert today!
Please Consider Contributing To More Free Content
Your small monetary gift can help provide more free resources to reach those seeking to learn more and grow in their faith.