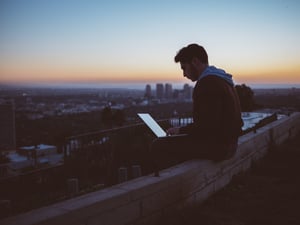 Donate to Magis
Giving Tuesday is November 28th! With your generosity, please consider helping further the mission with a monetary gift.
In our modern culture, many young people have the preconceived notions that science and faith are mutually exclusive, there is no such thing as a soul, and God is just an illusion of hope. Together, this Giving Tuesday we must respond confidently and fast to such notions.
Ways to Donate this Giving Tuesday
With a Donor Subscription, support ongoing online support, resources, and educational materials.
Help us create and promote quality educational materials to keep young people in the Church.
Magis Center
Tower of Hope, 9th Floor
12141 Lewis Street
Garden Grove, CA 92840
For questions or inquiries please contact customer service. We are a Non-profit 501c3 corporation, and donations are tax deductible. You will receive a letter to certify your donation if it is over $100 or requested.
Your Generosity Continues to Support
Free public resources to those searching for answers online
Faith and Science and Moral Apologetics curricula for middle and high schoolers
Catechetical training for teachers
Many more books, videos, and articles that give scientific, rational evidence for God, Jesus, and the Church
"Faith and reason are like two wings
on which the human spirit rises
to the contemplation of truth."
—Saint John Paul II: Fides et Ratio