The name of Gregor Mendel is inescapably linked to "genetics."
Known as the "father of genetics," what is less known is that he raised bees, recorded meteorological data, and tracked the appearance of sunspots! Mendel was also a priest, a teacher, and an abbot.
Early life and education
Johann Mendel was born in 1822 in Heinzendorf, Austria, on the family farm. According to Hugo Iltis' seminal biography "The Life of Mendel" (1924), it was an idyllic and charming area. Its inhabitants were of German, Polish, and Czech descent, "slow-moving but industrious... meticulous at their work and in their general habits." It is most interesting to note that in a "region where stones flourished more abundantly than flowers," each of the three hereditary lines of gardeners in the region were Mendel's ancestors!
As a child Mendel attended the Village School where natural science and natural history were taught in addition to the usual subjects of an elementary school education. At the time, these types of classes were not even formally part of a high school curriculum.
These classes were the source of a "scandal" as reported by the School Inspector. Iltis explains it as a situation perpetrated by the parish priest who had allowed students to be taught the essentials of fruit growing and beekeeping in a garden next to the school! One can only assume that this "scandalous" situation where young students were exposed to the processes of breeding only added to the training Mendel had received on the family farm.
Mendel's intellectual gifts were recognized by his teacher who encouraged Mendel to pursue higher education in Leipnik, miles from home. Through these years of study, Mendel lived on "half-rations," because the fees for the school were beyond the means of his parents. Eventually this deprivation and his dedication to the demands of his studies took a toll on his body. In 1838, he became seriously ill. This pattern of illness following great exertion continued throughout his studies even in later years at the Olmutz Philosophical Institute.
At the Institute Mendel developed an interest in Physics taught by Professor Friedrich Franz. It was Franz who recommended Mendel for admittance to the Augustinian monastery in Brunn. When Mendel entered in September, 1843, he chose the name Gregor.
Priest
Although Mendel's pea plant experiments are mentioned frequently in science textbooks, the fact that he was a priest is less often noted.
The monastery of St. Thomas is described by Iltis as pulsing "with artistic and scientific energy," and the monks "engaged in independent activities either scientific or artistic." During Mendel's first year there, he spent a good deal of time in the Monastery's herbarium, founded and maintained by Fr. Thaler, a distinguished but by then deceased botanist. Another priest at the monastery, Fr. Bratrenek, also an amateur botanist, encouraged young Mendel's interests in the study of plant heredity.
Mendel was ordained in 1847 and, after a short stint as parish priest, was appointed a high school teacher at Znaim High School. After failing the teacher's examination—which was usually undertaken after a university education—Mendel was sent to the University of Vienna "for higher scientific training." After leaving the University in 1853, Mendel began his 14 year career as a teacher in the Brunn Modern School.
It somehow seems fitting that in one of his Easter homilies, Jesus' post-resurrection appearance to Mary Magdalene as a gardener prompted Mendel to link the image of seeds, plants, and a gardener to the life of a Christian:
"It is true: our beloved God gives the seed, the talent, the grace, and man has only to work, to accept the seed, to bring the money to the bankers. By this means 'we have life, and that in abundance.'"
Teacher
Even though Mendel was never able to pass his teaching certificate due to anxiety and poor health, he successfully taught physics and natural history at the Brunn Modern School from 1854 until 1868. This period spanned his years of meticulous pea plant experiments from which he identified the fixed ratio of inheritance through several generations and was able to draw several conclusions about the units of inheritance. (These will be discussed in the next post.)
As reported by Iltis, many of Mendel's students considered him "a friend rather than a master." He held their attention with little effort and made difficult concepts accessible. Not only did his students look forward to their lessons, but for some, Mendel was able to arouse in them "a love for natural science." Many recalled his cheerful disposition and twinkling eyes, and his "friendly, cordial tones." Mendel must have enchanted them also with his pets—a tame fox and hedgehog.
Horticulturist and beekeeper
Mendel's interest and passion for horticulture kept him actively involved in the hybridization of fruits and flowers. He was also an avid beekeeper and one of the founders of the Brunn Apicultural Society.
Mendel came from a long line of professional gardeners. His work in the hybridization of fuschia created a marketable variety which initially was named "Mendel fuchsia." Evidence of his grafts of fruit trees remain in the monastery garden as do the remnants of his apiary. This "bee farm" consisted of 36 hives at the time of his death.
Mendel loved showing off his hives and was not above using them to play tricks on his friends. An amusing story was related to Iltis by a Fr. Clemens, a young priest at the time of the story. One day as they were walking together in the winter garden, Mendel instructed his friend to throw down his black biretta in the snow in front of the hives. Bees do not void in the hive during winter, so they took advantage of the convenient black spot in the snow to do their business, quickly turning the black hat yellow.
Abbot and friend of the poor
Both his active period of research and his teaching came to an end in 1868 after he became abbot of the monastery in Brunn. He had fully hoped, as expressed in his letters, that once he became acquainted with his abbatial duties he would have more time to complete newly begun experiments. Alas, although his horticultural activities and beekeeping continued through his years as abbot, his experiments did not.
The story of those years after his election are detailed by Iltis in several chapters.
Aside from multiple ecclesiastical duties, managing the monastery was no easy task. Many large dairy farms, lands, and a forest ranger's lodge were among its holdings. St. Thomas Monastery was in fact the wealthiest monastery in the country. Mendel's well-documented battle with the local authorities over the taxes levied against the monastery are another indication of his tenacity, but his desire for justice became a drain on his energy and focus.
Declining health and death
Mendel's health, which had never been robust since his teenage years of hardship, began to decline in the years after he became abbot.
His kidneys and heart failed him in the small hours of the morning of January 6, 1884. Many dignitaries, professors, the Protestant minister, the Jewish rabbi, and members of the various societies to which he had belonged attended his funeral. Iltis noted, however, that many of the poor came as well. His obituary stated:
"His death deprives the poor of a benefactor, and mankind at large of a man of the noblest character, one who was a warm friend, a promoter of the natural sciences, and an exemplary priest."
Considering the far reaching implications and direction of research that his findings have created in the last 150 years, one might like to apply to Mendel his own words from a remarkable poem he penned as a teenager in praise for the inventor of the printing press. Perhaps he had this poem in mind when reflecting on how little attention had been paid to his research, he remarked, "My time will come."
May the might of destiny grant me
The supreme ecstasy of earthly joy,
The highest goal of earthly ecstasy,
That of seeing, when I arise from the tomb,
My art thriving peacefully
Among those who are to come after me. -George Mendal, as quoted in "The Life of Mendel"
Mendel did indeed bring light into the world through his life and his research.
Thus his name will always live as a pioneer of research, as a pathfinder on the way to the new time; and the coming generations will never forget Gregor Mendel as one of the chief among those who have brought light into the world. -Hugo Iltis
The next post will explore Mendel's research and the relationship between his life and work and that of Charles Darwin.
Read Also:
Theories of Evolution Before Darwin
Hidden Figures in the Story of DNA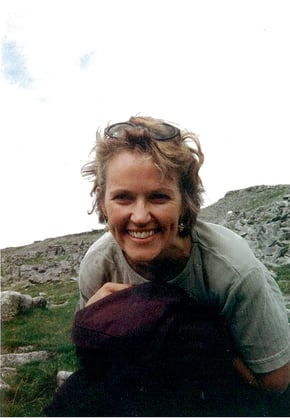 Maggie Ciskanik, M.S.
Armed with a B.A. in Philosophy and a minor in science, Ciskanik landed in a graduate nursing program. With the support of her enthusiastic husband, an interesting career unfolded while the family grew: a seven year stint mostly as a neurology nurse, 15 years as a homeschooling mom of six, and a six year sojourn as curriculum developer and HS science teacher (which included teaching students with cognitive differences). These experiences added fuel to her lifelong interest in all things related to God's creation and the flourishing of the human spirit—which has found a new home on the Magis blog.