The Church is fastidious when it comes to validating miracles, and leaves no stone unturned. In this article, Fr. Spitzer discusses some of the most remarkable and scientifically validated contemporary miracles, including appearances of the Blessed Virgin Mary, intercessions of Catholic saints, and miracles associated with the Holy Eucharist.
Read and download Father Spitzer's article here.
Read Also:
Contemporary Eucharistic Miracles
Approved Eucharistic Miracles from the 21st Century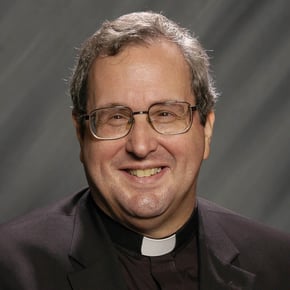 Fr. Robert Spitzer, S.J., Ph.D.
Fr. Robert J. Spitzer, S.J., Ph.D. is a Catholic Priest in the Jesuit order (Society of Jesus) and is currently the President of the Magis Center and the Spitzer Center. He has made many TV appearances including: Larry King Live (debating Stephen Hawking and Leonard Mlodinow), the Today Show (debating on the topic of active euthanasia), The History Channel in "God and The Universe," a multiple part PBS series "Closer to the Truth," and the Hugh Hewitt Show. Currently appearing weekly on EWTN in "Father Spitzer's Universe".