[T]hose who would put up a watertight barrier between science and religion miss a very important point. Science and religion do intersect…. in the human being who is the scientist, in the human being whose ultimate motivations and yearnings are, overtly or not, religious. -Br. Guy Consolmogno
On March 22-23, the Arizona Center for Christian Studies at Arizona State University hosted their Conference on Faith and Science (COFAS) with the theme, "Pursuing Science and Christian Faith for Human Flourishing." The line-up of scientists was impressive, as were the stories they told about the role of faith in their careers and personal lives.
Fruitful dialogue
Through presentations made to smaller focus groups and general questions and answer sessions, COFAS was a dynamic exchange among scientists and graduate students of various faith backgrounds and those with no particular religious belief.
It is worth noting that it was held at a secular university. Congratulations to Ben Sanders and his team of organizers from the Campus Christian Center at ASU!
Future posts will highlight the insights from several speakers at this remarkable conference. They bear witness that faith-filled scientists are active and flourishing in their personal and professional lives.
Line-up of scientists
The areas of expertise highlighted in the conference tracks were:
Biological, Biomedical, and Health Sciences

Engineering and Technology

Environmental Sciences and Sustainability

Historical, Philosophical, and Theological Studies of Faith and Science

Physical and Molecular Sciences / Astronomy and Cosmology

Psychological, Behavioral, and Social Sciences
The line-up included the following accomplished scientists and researchers:
Stephen Barr, Professor of Physics, University of Delaware, and President of the Society of Catholic Scientists. During his career, Barr has made significant contributions in cosmology to grand unified theories, CP violation, and baryogenesis. He is a frequent lecturer and writer on the subject of faith and science including his book, "Modern Physics and Ancient Faith."
Andrew Briggs, Professor of Nanomaterials, Department of Materials, University of Oxford. Since 2002, Briggs scientific research has concentrated on materials with potential for building quantum computers. Not only has he has shown how quantum information technologies can be used for investigating the nature of reality in the context of different interpretations of quantum theory, he also has initiated research projects and activities around the world covering topics such as spiritual discovery through science, science as a component of theology, the power of information, freedom and free enterprise, and character development. He is also the author of "The Penultimate Curiosity: How Science Swims in the Slipstream of Ultimate Questions."
James Buizer, Professor of Climate Adaptation and International Development, University of Arizona. His research focuses on mechanisms to incorporate scientifically based findings of projected impacts of climate variability and change into development decisions.
Greg Cootsona, Lecturer, Department of Comparative Religion and Humanities, California State University at Chico. Briggs is also the Director of The STEAM Project, an effort to bridge faith, science and culture in effective and meaningful ways. As a teacher, he engages in grand themes and ideas through a variety of disciplines such as philosophy, religion, and literature.
Georgia Dunston, Founding Director of the National Human Genome Center (NHCG), Howard University. Dr. Dunston collaborated with Francis Collins on the Human Genome Project. Currently, the NHGC focuses on the genetics of diseases common in African Americans and other African Diaspora populations.
Fr. Paul Gabor, Vice Director of the Vatican Observatory Research Group, Tucson, Arizona. His work has focused on techniques and instrumentation that can be used to discover planets orbiting other stars.
Philip Kurian, Founding Director of the Quantum Biology Laboratory and Research Assistant Professor, Howard University, where he is currently building a research program examining how coherent energy transport in DNA affects macroscopic genomic functions. His findings are used in studies of chronic degenerative illnesses, such as Alzheimer's disease, cancer, and HIV/AIDS.
Jonathan Lunine, Director of the Cornell Center for Astrophysics and Planetary Science, Cornell University, and Vice President of the Society of Catholic Scientists. His research focus is currently on the evolution and habitability of moons of the outer solar system; the formation and evolution of giant planets in our own solar system and around other stars.
Don Page, Professor of Physics, University of Alberta, and Cosmology Fellow of the Canadian Institute for Advanced Research. A key highlight in Dr. Page's biography is that he was a doctoral student of Stephen Hawking—he even lived with him and took care of him while completing a fellowship at Cambridge! He is also an evangelical Christian and apparently was not shy about sharing his daily Scripture reading with his famous atheist scientist friend.
Leslie Wickman, Professor of Aerospace-Industrial-Mechanical Engineering, California Baptist University, and Executive Director of the American Scientific Affiliation, a network of Christians working in the sciences. In addition to her teaching responsibilities, Wickman works as a research scientist on technical and policy aspects of national aerospace and defense issues. Prior to teaching, she was an engineer for Lockheed Martin Missiles & Space, where she worked on NASA's Hubble Space Telescope and International Space Station programs.
Everett Worthington, Emeritus Professor of Psychology, Virginia Commonwealth University. After 40 years of research, lectures, and developing self-help programs, Dr. Worthington is considered the leading expert on forgiveness. His personal encounters with tragedy add weight to his professional expertise. His work will be highlighted in a future post.
God gives us any number of roadmaps to help us find the way. One is the ability to know what it is we don't know; to realize that we always have more to be learned… Another is the confidence that, with God's gifts and God's help, we actually can learn. And [last] the compass that directs our intuition, is this yearning for truth, for beauty, for elegance, that directs our souls and needs to be nourished in every aspect of our human lives. -Br. Guy Consolmogno
Read Also:
23 Famous Scientists Who Are Not Atheists
A Portrait of William Perry, Scientist and Poet
Society of Catholic Scientists: Who they are and why we should care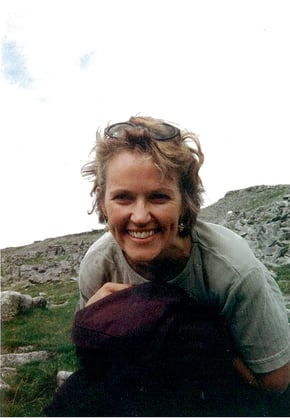 Maggie Ciskanik, M.S.
Armed with a B.A. in Philosophy and a minor in science, Ciskanik landed in a graduate nursing program. With the support of her enthusiastic husband, an interesting career unfolded while the family grew: a seven year stint mostly as a neurology nurse, 15 years as a homeschooling mom of six, and a six year sojourn as curriculum developer and HS science teacher (which included teaching students with cognitive differences). These experiences added fuel to her lifelong interest in all things related to God's creation and the flourishing of the human spirit—which has found a new home on the Magis blog.