What are the roots of Catholic Morality? Fr. Spitzer's answers this question in his new book The Moral Wisdom of the Catholic Church.
Relying on theology, philosophy, and science, Fr. Spitzer argues that the teachings of the Catholic Church are vastly important to human flourishing. Fr. Spitzer utilizes data from various universities, general psychiatry, medical institutes, and general survey organizations such as Pew Research, Gallup Research, and Harris Poll to discuss the importance of adhering to the doctrine of the Church (e.g., from marriage to the sanctity of unborn life).
"Fr. Spitzer has hit another home run! His defense of Catholic moral teaching is greatly needed. The book is not just theologically and philosophically sound; it is also supported by large amounts of data from the social sciences. It will make a great gift for young Catholics, especially for confirmation, and for newlyweds." —Paul Vitz, Ph.D., Senior Scholar/Professor, Divine Mercy University
The research presented in The Moral Wisdom of the Catholic Church suggests an increase in suffering across multiple plains of daily life:
Depression
Anxiety
Substance abuse
Tensions in the family unit
Suicidal contemplation

The youth of today show tendencies to be embarrassed or shy away from the Church's moral teachings. They tend to find the teachings as an outdated expression of hate or disgust. However, this book proves that the Church's moral teachings are ones of love.
"The deep foundations of the Church's moral teachings are philosophical and theological, but in an age in thrall to scientism it is not only useful but imperative to show that those teachings are also well-supported by social-scientific and other empirical considerations. Fr. Spitzer's work is an important and welcome contribution to this enterprise." —Edward Feser, Professor of Philosophy, Pasadena City College; Author, Five Proofs of the Existence of God
If we live in sin, we are living a life that is devoid of all joy, while living in the truth allows us to live a life of light. In understanding and telling the truth of the Church's teachings, we are given the opportunity to extend a helping hand to those around us who may be participating in destructive lifestyles—we can rescue our loved ones from a life of darkness, helping to bring about a shift in our culture.
"Fr. Spitzer has done the seemingly impossible. He has taken the sprawling array of moral controversies and synthesized them into a coherent whole. He has taken matters besotted by rage and sobered them with reason. He taken matters distorted by passions and conformed them to the heart of Christ. If you are looking for sanity and sanctity, then you need to read—and live—this book." —Fr. Robert McTeigue, S.J., Author, Real Philosophy for Real People
You can listen to Fr. Spitzer talk about his new book on Driving Home the Faith podcast on Sacred Heart Radio. The episode aired on November 21, 2022.
Grab your copy of Fr. Spitzer's The Moral Wisdom of the Catholic Church—and maybe another one for the loved one in your life—today!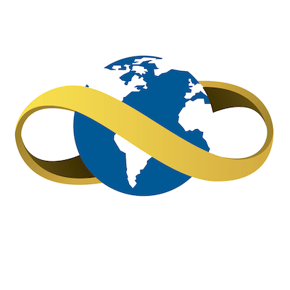 Magis Center
The mission of the Magis Center is to create content that helps people find higher purpose in life, an awareness of their transcendent dignity, a sense of the transcendent providential power who guides them, and a determination to live ethically responsible lives. To that end, the Magis Center produces and distributes media that provides contemporary commentary on timeless topics.