Greetings in our Lord Jesus Christ!
I sent a video update to our email subscribers just before Thanksgiving and I want to share it with you who follow us on our blog and/or social media.
The short video provides a summary of what we've accomplished in 2020 and a sneak preview of what we have planned in 2021. You can watch the video by clicking on the play button below.
As I'm sure you've been reminded multiple times, today is Giving Tuesday. For those of you who have helped us financially in the past know that I am very grateful. For those considering a first time donation or subscribing to our weekly email updates please watch the video to see the impact that the Magis Center is having on young people here in America and internationally.
May God bless you and your families during this blessed season of Advent.
Father Bob Spitzer
Join our email list!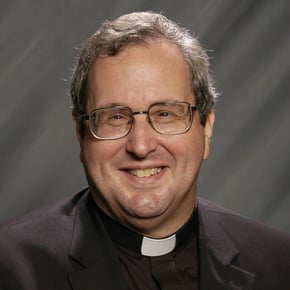 Fr. Robert Spitzer, S.J., Ph.D.
Fr. Robert J. Spitzer, S.J., Ph.D. is a Catholic Priest in the Jesuit order (Society of Jesus) and is currently the President of the Magis Center and the Spitzer Center. He has made many TV appearances including: Larry King Live (debating Stephen Hawking and Leonard Mlodinow), the Today Show (debating on the topic of active euthanasia), The History Channel in "God and The Universe," a multiple part PBS series "Closer to the Truth," and the Hugh Hewitt Show. Currently appearing weekly on EWTN in "Father Spitzer's Universe".