Bishop Robert Barron recently gave a talk to the Catholics working at Google's headquarters titled, "Religion and the Opening Up of the Mind." In this talk, Bishop Barron discussed how religion, instead of making one closed-minded, "is meant to open up the mind and the will."
Drawing on material from the western philosophical tradition and the Bible, Bishop Barron showed how the mind is constantly seeking truth and how religion is the only thing that will ultimately fulfill that longing.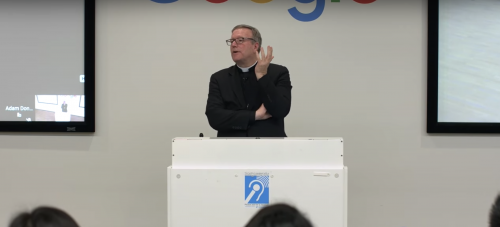 He quoted the Jesuit philosopher Bernard Lonergan – "The mind wants to know everything about everything." And referenced how the mind acts like an empty stomach – it knows what will satisfy it. Citing our natural desire for perfect happiness, Bishop Barron illustrated how the things of this world cannot satisfy the intense craving of the mind for truth and the will for good.
He then brought in biblical metaphors to illustrate this idea. Before the fall Adam and Eve lived in perfect harmony with nature, each other, and God, the ultimate author of truth. As a result, they were totally satisfied - a state which is represented by the garden of Eden itself, a place where plants were constantly being fed and producing fruit. On the other hand, when biblical figures worshiped false gods, as in Elijah's warning to Ahab, drought inevitably followed - an image which represents thirsting, suffering, and dissatisfaction.
If you have been or know someone who has been looking for answers as to why things of the world like wealth, power, and honor cannot satisfy our hearts deepest yearning, then this is a must watch.
Click here to watch Bishops Barron's talk!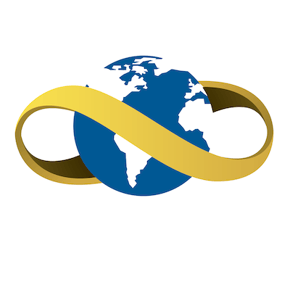 Magis Center
The mission of the Magis Center is to create content that helps people find higher purpose in life, an awareness of their transcendent dignity, a sense of the transcendent providential power who guides them, and a determination to live ethically responsible lives. To that end, the Magis Center produces and distributes media that provides contemporary commentary on timeless topics.