Make room on your bookshelves! With twelve books and nine additional works in varying forms—all by Father Spitzer—the Magis Store is stocked with resources to continue your journey in science, faith, and reason. And all are now available with a new shipping rate of $3.99.
Among the twelve books available are the first two books of Fr. Spitzer's new trilogy Called Out of Darkness.
The first book, entitled Christ Vs. Satan in Our Daily Lives: The Cosmic Struggle Between Good and Evil, tackles the topic of recognizing and overcoming spiritual evil. His focus is the human heart. His goal: our moral and spiritual transformation, which leads to true peace and genuine happiness. The book is divided into two main parts: the realities of God's goodness and of spiritual evil, and recognizing and overcoming diabolical tactics, which range from temptation and deception to the Deadly Sins.
Father Spitzer shows readers how to experience God's peace even during times of suffering and persecution. He examines the basics of spiritual life and Christian mysticism, including the contemplative dimension. He explains the purgative, illuminative, and unitive aspects of spirituality, as well as the Lord's consolation and the passive Dark Night of the Spirit.
Father Spitzer provides the biblical and theological background of Jesus' victory over Satan. The author also explores the reality of the Devil, including extraordinary manifestations of diabolic activity such as possession. He recalls the true story of the famous possession case on which the novel and film, "The Exorcist" was based.
In the final sections of the book the author explains:
how diabolical spiritual forces operate
how temptation works, and what to do to defeat it
the "deadly sins" and how to overcome them
"Fr. Spitzer has successfully delivered a short course on spiritual warfare in a very compelling and readable way. It confirms much of what I've learned as a diocesan exorcist, but created a greater understanding of how personified evil disguised as a condition/affliction can gain a foothold in our societal and personal psyche. Christ vs. Satan is a resource for evangelization to understand why a personal relationship with Jesus Christ and living a life of virtue matters!" —Fr. Gary Thomas, Diocese of San Jose, CA, subject of The Rite: The Making of a Modern Exorcist
The second book, entitled Escape From Evil's Darkness, draws together some of the best advice given by Catholic spiritual masters across the ages and brings it into harmony with modern scientific research, offering practical ways to live out the gospel in our busy days. It is a roadmap to a deeper relationship with the Lord and to authentic transformation through the imitation of Christ.

Giving evidence that Jesus established just one Church, with Peter as its head, Spitzer shows that the Catholic Church—with its rich array of sacraments, teachings, prayer traditions, and lived examples of holiness—continues to be fertile ground for profound Christian conversion.

But no true conversion is purely spiritual; it must bear fruit in our daily lives. Father Spitzer guides readers through the workings of moral transformation, with detailed sketches of all the cardinal and theological virtues, especially love. Using insights from Saint Ignatius of Loyola, as well as from modern psychology, Escape from Evil's Darkness concludes with an in-depth study of the sacrament of confession and the staggering power of God's loving mercy.
"This book displays Father Spitzer's remarkable erudition across multiple fields: science, psychology, theology, and the spiritual life. It provides a near-comprehensive discussion of living our Catholic faith. All who love Christ, in whatever vocation, will find in this book encouragement and practical wisdom for spiritual growth." —Fr. Timothy Gallagher, O.M.V., Author, The Discernment of Spirits: An Ignatian Guide for Everyday Living
Head on over to the Magis Store today and grab a copy (or two) and take advantage of the new $3.99 shipping rate today!
Read Also:
The Awareness of a Cosmic Struggle Between Good & Evil (Indication of the Interior Sense of God: #3)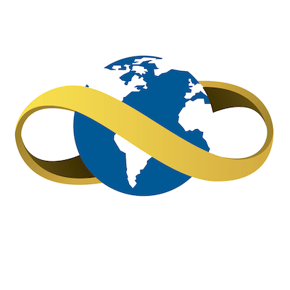 Magis Center
The mission of the Magis Center is to create content that helps people find higher purpose in life, an awareness of their transcendent dignity, a sense of the transcendent providential power who guides them, and a determination to live ethically responsible lives. To that end, the Magis Center produces and distributes media that provides contemporary commentary on timeless topics.