The Magis Center is launching a new John Templeton Foundation funded campaign, "The Purposeful Universe. The campaign will be promoted to journalists, bloggers, and also on social media platforms through mid-December. Here is the text of the press release that went out yesterday.. Please forward to friends, family, colleagues, etc.
Orange County, CA (September 16th, 2020) – Today, the Magis Center initiated a new video campaign called "The Purposeful Universe," featuring Dr. Dan Kuebler, Molecular and Cell Biologist and Dean of Applied Science at Franciscan University of Steubenville. For the campaign, Dr. Kuebler explains the intricate interplay of order and chance propelling evolution and the purpose that this order implies. The campaign is the first in what the Magis Center hopes will be an ongoing series aimed at exploring the wonder of the cosmos and the mystery of the human person.
The campaign includes an introductory video that is being heavily promoted across social media channels, including Facebook, YouTube, and Reddit. At the end of the video, viewers are encouraged to visit a website that hosts a short documentary, a podcast, and a written article—each going progressively deeper into the content.
The Magis Center has assembled a top-notch team that, in addition to Dr. Kuebler and Magis Center President Father Robert Spitzer, S.J., Ph.D., includes Dr. Steven Barr, president of the Society of Catholic Scientists (science advisor), Vinea Research (audience research), Coronation Media (video production), and Yellow Line Digital(communications).
"This is a dream team for a project like this, and we're very grateful to the John Templeton Foundation for supporting our idea of bringing top academics and media and marketing professionals together to create content that is both insightful and engaging," said Joseph Miller, Campaign Director and Executive Director of the Magis Center.
"When you ask people what word comes to mind when they think of evolution, they often say words like 'chance' or 'randomness,' but the reality is—none of the products of evolution are the result of pure chance," states Dr. Dan Kuebler, Molecular and Cell Biologist. "I've spent my entire career asking and answering questions about nature. All of the questions I have been able to answer—in fact all the successes of science—are dependent upon one simple fact: we live in an ordered universe. I'm happy to be a part of this new project, because I believe that an appreciation of the order in the universe is so sorely missing today. And I believe that people's perceptions of the world would be enriched if they understood that the universe is filled with order from top to bottom. Such an understanding not only can transform the way we think about the universe, but also the way we think about our purpose in it."
"I have long been pursuing this discussion on order and purpose throughout the universe and working to explain the reality that the universe was created by God for a purpose and with a purpose," said Fr. Robert Spitzer, President of the Magis Center. "'The Purposeful Universe' video and campaign gives evidence for order in nature, revealing the order at all levels of physical reality. I'm often asked questions like, 'Is our universe mere randomly interacting atoms and molecules?' or, from the opposite position, 'Does the universe counterintuitively manifest an inexorable progression towards life?' This video is the first part of answering these questions, and we're excited to continue to pursue this more in the coming months and years. I really encourage everyone to watch this video and please share it with your family and friends. It may have life-transforming implications."
To access the video and other materials, please visit purposefuluniverse.magiscenter.com.
For more information and/or to schedule an interview with Fr. Robert Spitzer, Dr. Dan Kuebler, and/or Joseph Miller, please contact Kate Bryan at katebryan84@gmail.com.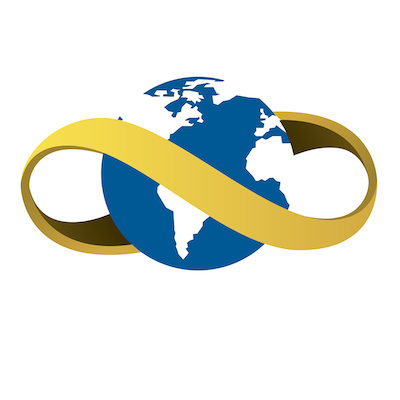 Magis Center
The mission of the Magis Center is to create content that helps people find higher purpose in life, an awareness of their transcendent dignity, a sense of the transcendent providential power who guides them, and a determination to live ethically responsible lives. To that end, the Magis Center produces and distributes media that provides contemporary commentary on timeless topics.