It is not easy for man, wounded by sin, to maintain moral balance. We may even find ourselves confessing the same sins over and over, unable to truly accept God's mercy and grow in virtue.
How can we break this cycle of sin and shame? Fr. Spitzer, drawing on the work of Saint Ignatius of Loyola gives us a practical roadmap to resisting temptation by moving from spiritual conversion (connecting with the heart of Christ) to moral conversion (acting in accord with God's commandments).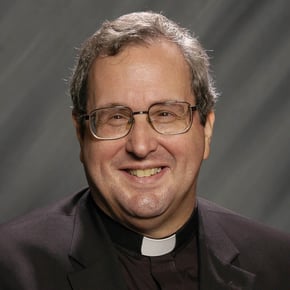 Fr. Robert Spitzer, S.J., Ph.D.
Fr. Robert J. Spitzer, S.J., Ph.D. is a Catholic Priest in the Jesuit order (Society of Jesus) and is currently the President of the Magis Center and the Spitzer Center. He has made many TV appearances including: Larry King Live (debating Stephen Hawking and Leonard Mlodinow), the Today Show (debating on the topic of active euthanasia), The History Channel in "God and The Universe," a multiple part PBS series "Closer to the Truth," and the Hugh Hewitt Show. Currently appearing weekly on EWTN in "Father Spitzer's Universe".