Fr. George Coyne, SJ, passed away on February 14, 2020. He was an astrophysicist, a priest, the former director of the Vatican Observatory, and a "remarkable man". His life and contributions are celebrated in moving tributes from the Vatican Observatory website and many other outlets, including the New York Times.
As a young Jesuit novice, he earned a B.S. in Mathematics and went on to earn a licentiate in Philosophy from Fordham University in 1958. His interest in astronomy was noticed and encouraged. He received his Ph.D. in Astronomy from Georgetown University in 1962.
Fr. Coyne's research interests centered on the use of polarimetry which he used to study the surface of the moon and the physical processes occurring in distant astronomical objects. He is best known, however, for his work as the Director of the Vatican Observatory, a post given to him in 1978 during the very brief papacy of John Paul I.
Updating the Vatican Observatory
According to Br. Guy Consolmogno, the current director of the Vatican Observatory, Fr. Coyne essentially "refounded the Specola Vaticana." He recruited young astronomers from around the world and established a new group of "adjunct scholars"—non-Jesuits, including women, who could be associated with the Observatory.
Additionally, the Vatican Observatory Summer schools are considered one of his most significant contributions to the world of astronomy. Astronomers from developing nations attend these sessions—a rare opportunity to gather and learn from top notch astronomers. As Br. Guy says in his post:
The professors at these [summer] schools are among some of the most notable astronomers of their era (including Didier Queloz, winner of the 2019 Nobel Prize in Physics, and Prof. Vera Rubin, the discoverer of "dark matter")." —Br. Guy Consolmogno
Many of the over 400 alumni are now important astronomers themselves, including Heino Falcke who recently "helped devise the first image of a black hole."
An entirely new venture was launched under Fr. Coyne's direction: a Vatican observatory on Mt. Graham in Arizona—a location with much better air quality. It is home to the Vatican Advanced Technology Telescope (VATT), the first telescope of its kind with a spin cast mirror.
Engaging the culture
Characterized by his humility, "openness and disarming friendliness," Fr. Coyne successfully engaged many critics who were skeptical of a fruitful interaction of faith and science, such as Bill Maher—and Richard Dawkins as seen in this video below:
Initially, you will notice in the interview that Dawkins tries to perpetuate the narrative of the "conflict between science and faith," which Fr. Coyne quickly corrects. He clarifies the mistaken notion that the Church is doctrinally opposed to evolution. Fr. Coyne is also quick to express his agreement with Cardinal Schoenborn's characterization of "evolutionism" in his book, which is distinct from the theory of evolution. Evolutionism is the interpretation that man is only the sum of what the scientific method can tell us. Fr. Coyne is clear:
"The human being is much more than scientific methodology can discover." —Fr. George Coyne, SJ
Unfortunately, according to Coyne, this was not the view that came across in the Cardinal's New York Times op-ed piece. He also makes it clear to Dawkins that there is indeed positive evidence for the supernatural, but that evidence cannot come from science itself—limited as it is to investigating natural causes of natural phenomena.
Chance and necessity
One of Fr. Coyne's talks, revealing his love for the beauty and complexity of the universe (and of its Creator) has a lovely title: The Dance of the Fertile Universe. Recorded in 2014, Fr. Coyne discusses what we currently know about the history of the universe. He keenly observes that both chance and necessity are at work in the universe, an idea with profound implications for our understanding of the evolution of the universe and of biological life.
The talk is long, but it will inform you and inspire you to love the Creator of all that the heavens reveal.
For links to other talks, interviews, and articles by or about Fr. Coyne, go to the Vatican Observatory website here. To learn about more scientists inspired by their faith, see our article, How These Scientists Belief in God Helped them Understand Nature
Science can purify religion from error and superstition; religion can purify science from idolatry and false absolutes. Each can draw the other into a wider world, a world in which both can flourish. -Pope St. John Paul II, Letter to Rev. George Coyne, S.J.,
Cover Image: Vatican Observatory Foundation / CC BY-SA
Read Also:

13 Catholic Scientists Timeline [Free Download]
Fr. Angelo Secchi: Priest and the Father of Astrophysics
Fr. Georges Lemaitre, 'Father' of the Big Bang Theory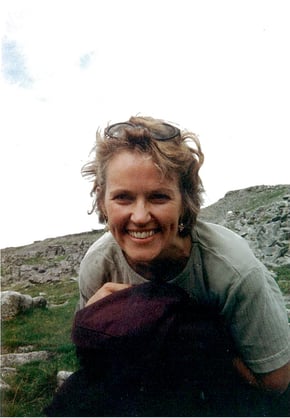 Maggie Ciskanik, M.S.
Armed with a B.A. in Philosophy and a minor in science, Ciskanik landed in a graduate nursing program. With the support of her enthusiastic husband, an interesting career unfolded while the family grew: a seven year stint mostly as a neurology nurse, 15 years as a homeschooling mom of six, and a six year sojourn as curriculum developer and HS science teacher (which included teaching students with cognitive differences). These experiences added fuel to her lifelong interest in all things related to God's creation and the flourishing of the human spirit—which has found a new home on the Magis blog.