[embeddoc url="https://magiscenter.com/wp-content/uploads/2017/07/The-Soul-and-Dating-the-Earth.pptx" download="all"]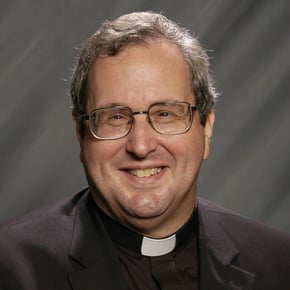 Fr. Robert Spitzer, S.J., Ph.D.
Fr. Robert J. Spitzer, S.J., Ph.D. is a Catholic Priest in the Jesuit order (Society of Jesus) and is currently the President of the Magis Center and the Spitzer Center. He has made many TV appearances including: Larry King Live (debating Stephen Hawking and Leonard Mlodinow), the Today Show (debating on the topic of active euthanasia), The History Channel in "God and The Universe," a multiple part PBS series "Closer to the Truth," and the Hugh Hewitt Show. Currently appearing weekly on EWTN in "Father Spitzer's Universe".